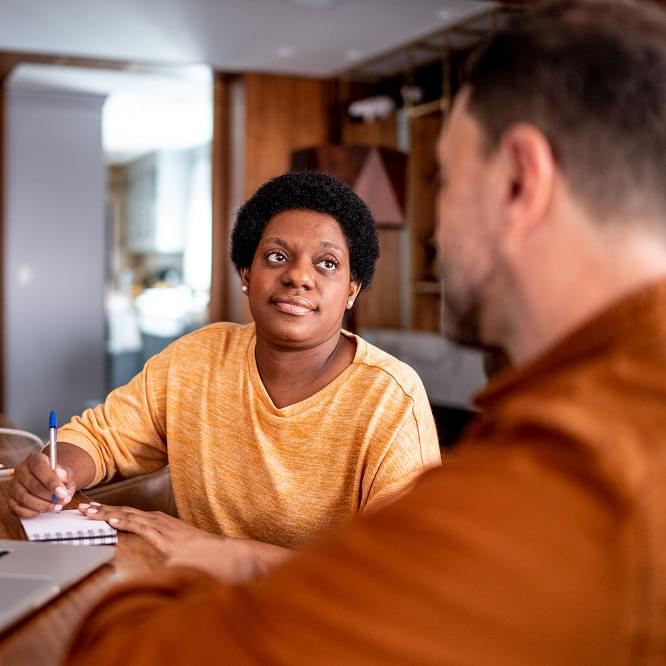 How to Find a Qualified Social Security Disability Lawyer Near You
Before you say "I can't afford a lawyer," know that all Social Security disability attorneys and advocates work on contingency. That means you'll pay nothing out of pocket for professional help filing your application or appealing your claim's denial. All disability lawyers and advocates offer free, no-obligation consultations to qualified applicants. This helps you understand what to expect once the SSD claim process gets underway. No lawyer will take you on as a client unless they believe you'll qualify for disability benefits. Under federal law, you won't owe any legal fees until after the SSA approves your disability claim. If the Social Security Administration refuses to approve you for benefits, you'll owe the lawyer $0 for helping you. And if your case does win, you'll only pay a small, one-time fee.
More Guides
Now that you understand there won't be any hidden fees or surprise charges, finding a qualified local lawyer comes next. Not sure where to start? We've outlined a few different options below to help you.
Get Matched With An Available, Experienced Disability Lawyer In Your Area Today

This makes the process much easier for you, and less time-consuming. It takes less than two minutes to complete this free online evaluation form that matches you with a nearby lawyer. All we need from you is the following information:

Your birth date. This tells us that you meet the first requirement to qualify for disability, meaning you're currently 18-66 years old. Plus, the Social Security Administration's special "grid rules" make it easier for people aged 50-66 to get their claims approved.
ZIP code where you currently live. We use this to track down the closest attorney in your area who's available to help with your claim.
The best phone number to reach you at within one business day. Your matched attorney will call to discuss your claim as soon as possible once you complete your online evaluation form. This call is required to determine whether you have a case and can only happen on weekdays during business hours. So, if you complete your online evaluation at 7 p.m. on Friday night, expect a phone call the following Monday.

In addition to the information shown above, we must confirm you don't already have another lawyer helping you. This is because most states have lawyer-client confidentiality protection laws, and we won't break those just to call you. Lastly, we'll ask if you already receive some Social Security benefits. This is because in most cases, getting two benefit payments on the same Social Security work record breaks federal law. It's called "double dipping," so if you already get some Social Security benefits, no lawyer will accept your case.

Get Attorney Referrals From Your Friends, Family or Neighbors

Know someone who got Social Security disability benefits with help from a local attorney? Ask them for a referral! Law firms love getting referrals from satisfied clients. Friends, family and neighbors are great people to ask for lawyer referrals. However, be aware that you need to speak with an attorney who specializes in handling Social Security disability cases. Lawyers that handle common legal issues (i.e., divorce, copyright infringement, estate planning/wills, etc.) aren't qualified to help you.

Look for Local Lawyers Online Using Your Favorite Search Engine

This one's pretty easy. Open your computer or smartphone's web browser and type "Social Security attorney near me" into your favorite search engine. You might spend a significant amount of time cold-calling each firm, trying to get an appointment, asking about availability, etc. Eventually, you should find someone who's willing to speak with you about your case. Once that happens, you can make an in-person appointment to discuss your claim.

Questions To Ask Your Lawyer Before Signing Any Paperwork

Not sure how to tell if this is the right lawyer to handle your disability claim? Here are some common questions we recommend you ask before signing any paperwork:

How many disability cases do you personally represent every year?
What is your standard fee agreement?
How long does it typically take to get claims like mine approved?
If I decide to retain your legal services, what are my next steps?
How many clients of yours get benefits the first time they file? What's your win/lose rate at reconsideration? How many make it to their ALJ hearing, and what's their win/lose rate?
What's a realistic timeline for getting a decision back about my claim?
Is there anything I can do to speed up my claim review once I file?

You should feel confident this lawyer has the right background and experience to handle your case before retaining legal assistance. If you don't get along well or feel uncomfortable after your first meeting, that's okay! Nothing obligates you to use this particular attorney, or even move forward with your claim. If, how and when you choose to proceed is entirely up to you.